These are Pierogies
like I said dough pockets filled with mashed potatoe or any of several other things
Halupkies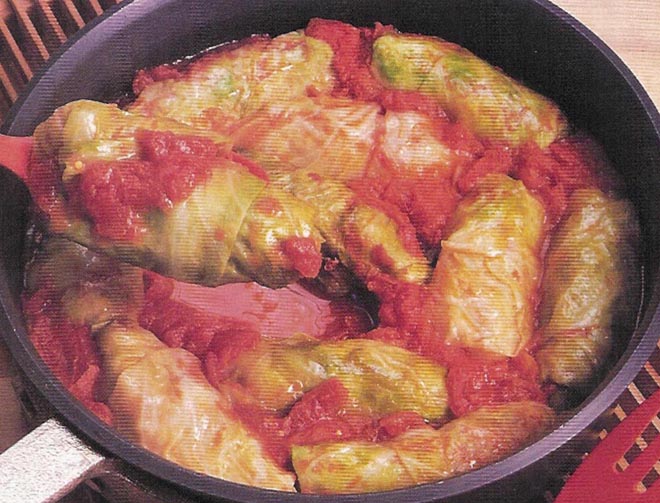 These are also what WE call "pigs in a blanket" or "piggies"
Another pic of piggies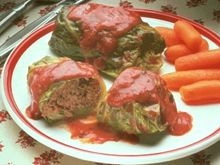 I will say this, I have never EVER seen anyone eat any kind of side dish with these as they show .
HALUSKI
This is fried cabbage and onions mixed with noodles
This is called Scrapple

Basically its a molded hodgepodge of every type of pig scrap that cant be sold any other way
This is Goulash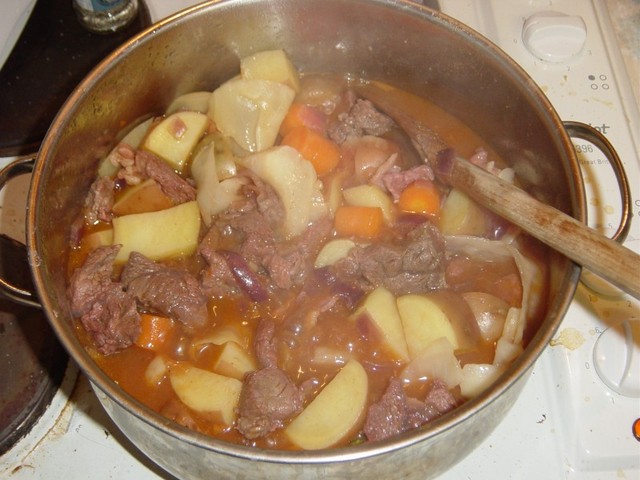 This is a soup made from beef cubes and vegetables
Kielbasa and Sauerkraut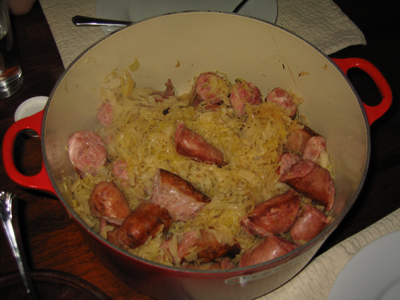 This is how its usually cooked
Now usually ya eat Kielbasa on a hot dog bun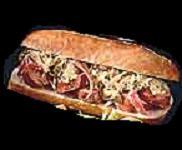 But someone was genuis enough to make a WHOLE HOAGIE out of Kielbasa and Sauerkraut
These are called pasties
Big baked Dough Pockets filled with hamburger/shredded beef, and finely diced boiled potatoes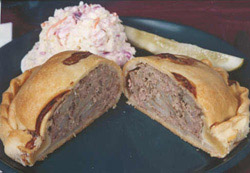 A cut in 1/2 pastie so ya can see the inside
Old Forge Style Pizza
Don't ask me how in the hell it happened. But the little ass town of "Old Forge" (about halfway between WB and Scranton) which is barely larger than Swoyerville did in fact win a worldwide competition to be declared "Pizza Capitol of the World" for having the best tasting style of Pizza. So now Old Forge "style" pizza has become an actual tourist attraction for them lmao
This is called PAGACH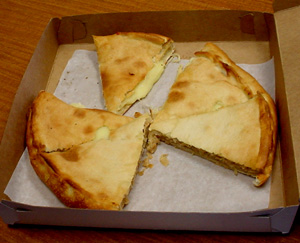 its sorta like a double crusted pizza but its filled w cheese, onions and mashed potatoes
The legendary Philly Cheestesteak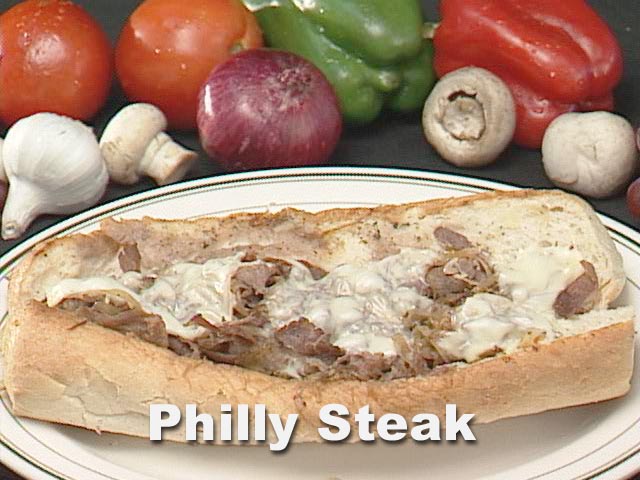 this is the uncompleted version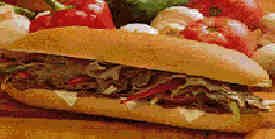 THE COMPLETED VERSION
THE ITALIAN SAUSAGE AND PEPPERS SANDWICH
Since italians are our 2nd biggest group here this is there biggest contribution to the local diet
GYRO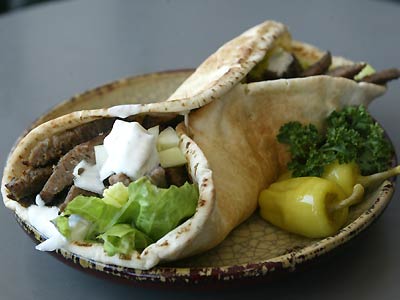 This isnt reeeeally "local" but we have a number of greeks and ya can find a GYRO at any local fair
POTATOE PANCAKES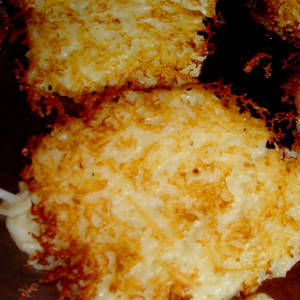 Another local favorite and a staple of the summer church bazzar's/ fairs
This is Hungarian Braided Bread.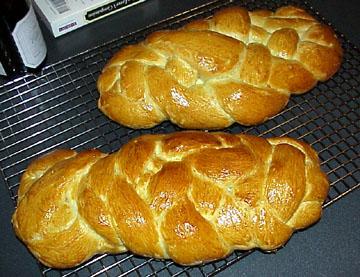 This is for xmas and easter pretty much
Now this stuff is paska Bread. This is for easter.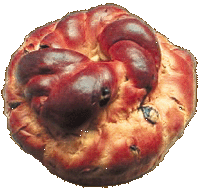 WITH RAISINS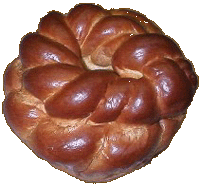 Plain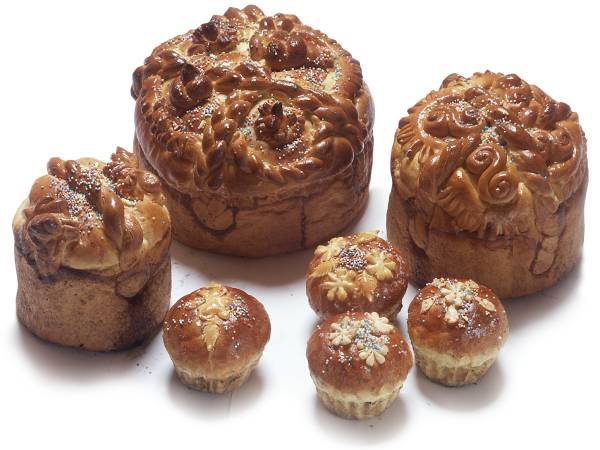 Easter decorated paska's and paska muffins
Bread Pudding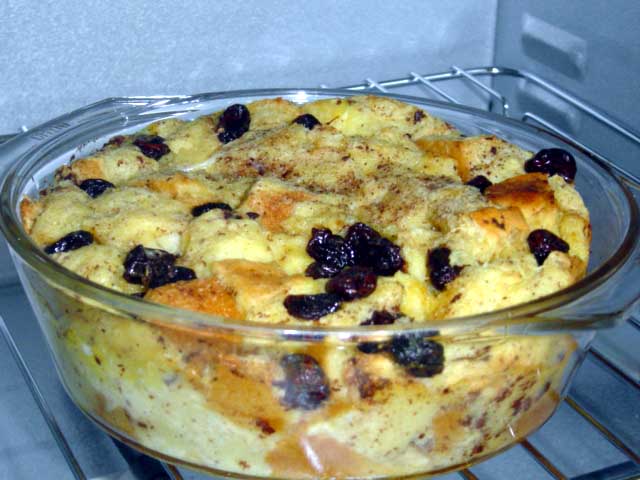 another thing missing in your house if ya dont have it at christmas
Kolachi Rolls AKA Nutroll and Poppyseed roll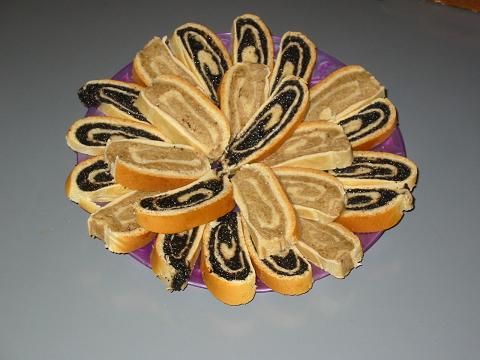 the dark one's are filled with poppyseeds, the lighter one's. walnut